New uniform revealed for Gatwick airport employees
Staff at Gatwick airport are to wear a new, universal uniform across the whole of the airport. Previously employees wore different uniforms depending on which department they worked for. This has been changed, and now all staff will wear matching uniforms with name badges, to allow passengers to be able to identify Gatwick airport employees more easily.
Prior to revealing their new staff look, Gatwick airport employees were asked for their opinions on what uniform should be worn. Over 1000 staff gave feedback to the organisation and the new uniform is a direct result of this. Staff were given the chance to pick a favourite uniform from the chosen designs and the most popular choice was picked. Although the new uniform is universal across all airport departments, the design allows it to fit all different job roles, from security staff right through to airfield workers.
What are your thoughts on the new uniform for Gatwick airport staff?
---
You've come to the right place..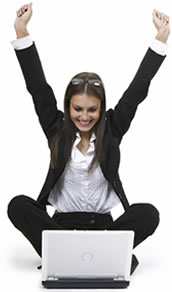 Start your job search here
Careers Advice
We work with experts in and around our local area to provide useful information relating to careers advice - we hope you will find these articles to be helpful
Gatwick Employment & Business News
When attending interviews it's always good to be up to date with what's happening in the local business and employment sector - we hope you'll find these selected news articles interesting
A planning application has been entered with a bid to to create a purpose-built Make Ready Centre and regional Hazardous Area Response Team Unit (HART) to be based in Crawley. If permission is granted, the new building will house training and meeting facilities and will be an area all ambulance crews go to before starting and finishing their shifts. The new centre would mean ambulance jobs in Gatwick that currently are based at a temporary site, will be shifted to the new building in Crawley. ..read more
Much of the advice on our website has been kindly provided by local companies and organisations for which we are very grateful - could you offer some advice to our visitors in return for some free coverage on our website? If so please get in touch here as we'd love to hear from you.